Seminars and Workshops
We have conducted seminars and workshops in collaboration with many prestigious law colleges and Institutions across the Country. Our seminars and workshops, are specially designed for law students and legal professionals, who are desirous of obtaining jobs in law firms, corporate houses and Government departments & organisations. Our objective is to provide support and mentorship to the participants, while they reach out for their dream job.
Our seminar and workshops seek to impart practical knowledge and skills required in the profession. Few Seminars also include tips and tricks on how to crack written examinations or interviews. The most requested topics for the workshop / seminar conducted by us include
One day Workshop on Trademark Filing and Protection
One day Workshop on Competition Law
One day Seminar on How to Crack Judicial Services Examination
One day Seminar on Five Steps to your Dream Law Firm Job
One day Workshop on Contract and Legal drafting
We also conduct customised seminars / workshops for the colleges or Institutions as per their demand and requirements.
In our constant endeavour to recognise and award excellence among law students, we conduct a Quiz Competition by the name of FLS Lexpert Quiz Competition as a part of our Seminar / Workshop. The top three position holders of the competition are awarded with a Medal, Certificate and a Gift Voucher from our side.
Few of our past Collaborations:
College of Legal Studies, UPES
Amity Law School, Centre – II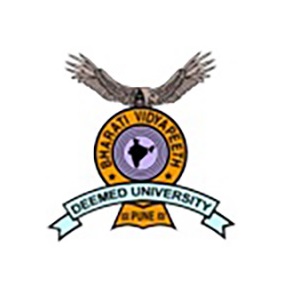 New Law College,BVDU
D.E.S. Navalmal Firodia Law College
Law College Dehradun
Ideal Institute Of Management And Technology And School Of Law
V.M. Salgaocar College of Law
Govind Ramnath Kare College of Law
Meet the team
Avinash Dadhich
Founding Director, ISGLP & Advocate,Supreme Court of India (Ex - CCI, White & Case LLP, Deloitte and E&Y)
Avinash Tripathi
Co-Founder Fusion Law School and Former employee of S. S. Rana and Co.
Our Testimonials:
Read what others have said about our Workshop and Seminar
"

The whole seminar was good. Realistic with respect to interviews and facts

---

Student from College of Legal Studies, UPES
"

The information and skills acquired in this workshop will greatly help me in my professional life

---

Student from Ideal Institute of Management and Technology and School of Law
"

It was enjoyable and interactive. Thank you sir, for your seminar which will be very helpful in my life

---

Student from New Law College, BVDU
"

Thanks a lot, it was a great experience. Format and tips on the CV and research also helped

---

Student from D.E.S. Navalmal Firodia Law College
"

Internship guidance was very good and I will try to follow the steps

---

Student from Law College Dehradun
"

An excellent first step in learning about law relating to FDI and workshop also provided great insights on practical issues

---

Student from V.M. Salgaocar College of Law
"

Thanks for the knowledge you shared with us in the seminar. Thank you for the guidance

---

Student from New Law College, BVDU
"

This seminar should be compulsory for the first and second year students, so that they can take the correct path from the beginning

---

Student from Govind Ramnath Kare College of Law
"

It is no exaggeration to say this Workshop experience was transformative–both professionally and personally

---

Student from College of Legal Studies, UPES
"

The seminar was interesting and informative, specially the approach for Internship and the beforehand interview preparation method

---

Student from Law College Dehradun